Using less and getting more has never looked this good. See why Ford Electric and Hybrid Vehicles are made to go the distance no matter how far the road takes you.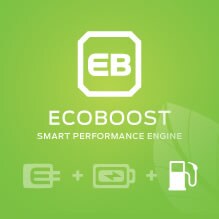 Efficiency + Power
Turbocharging and direct injection deliver the performance of a larger engine while offering impressive fuel efficiency
Through turbocharging and direct injection, smaller engines can produce more power and maintain efficiency
The combination delivers great low-end torque responsiveness to provide power plus fuel efficiency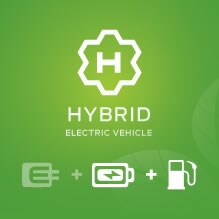 Gas engine + battery-driven electric motor
Vehicle seamlessly switches between gas engine, electric motor or combination of both to deliver fuel efficiency and performance
Gas engine and regenerative braking automatically recharge battery pack
Doesn't need to be plugged in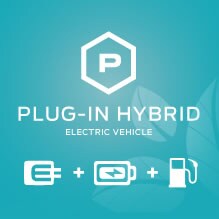 Part gas. Part electric. Plug-in capability.
Progressive hybrid provides the option of plugging in - or not
To enhance the hybrid experience, maximize battery capability by plugging into a standard 120-volt or available 240-volt outlet
Best of both worlds - drive like an electric vehicle for short trips and/or like a hybrid at higher speeds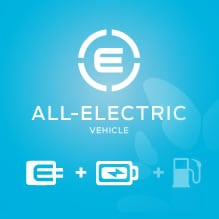 No gas, 100% electric
Powered completely by a rechargeable battery so you'll never need a drop of gas or an oil change
Provides a CO2 - free driving experience
Features an electric motor, charge port and lithium-ion battery pack
Owners plug in the vehicle to fully charge the battery pack
A Ford-branded 240-volt home charging station is available for purchase with or without installation services from AeroVironment.
Ecoboost®
Available on:
Focus ST
Fusion
Taurus
Escape
Edge
Flex
Explorer
F-150
Hybrid
Available on:
C-Max Hybrid
Fusion Hybrid
Plug-in Hybrid
Available on:
C-Max Energi
Fusion Energi
All-Electric
Available on:
Focus Electric