2013 Ford Fusion
Bringing More Technology To The Road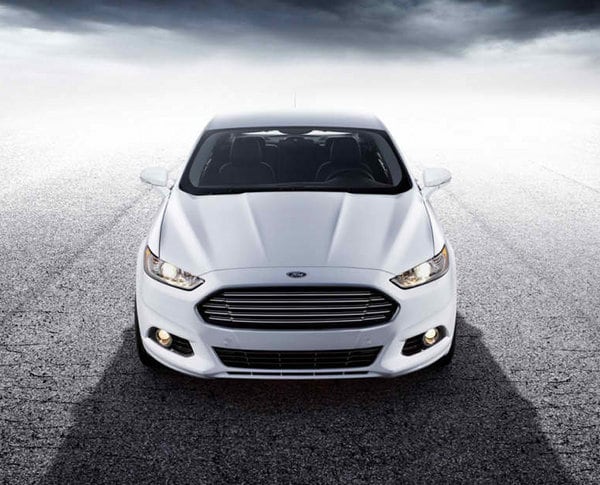 Contact us Today
Pre-Order yours today by contacting one of our sales staff or e-mail us by using the contact form on the upper right. Feel free to contact us with any questions you may have at 1(877)782-0181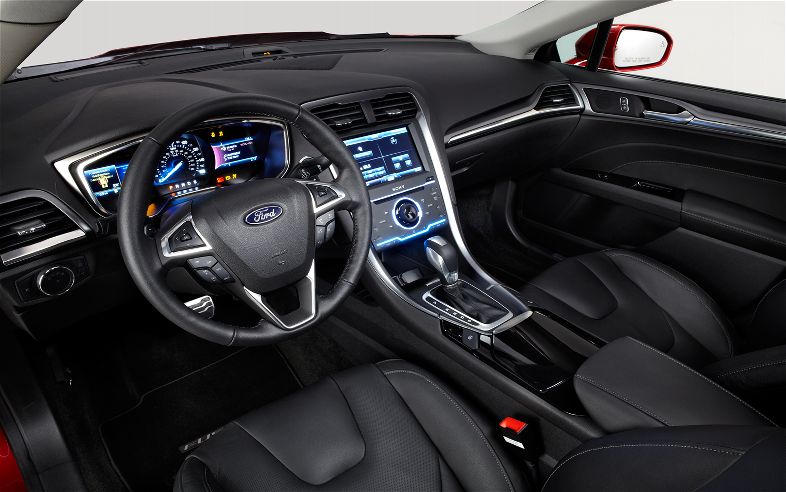 Best on the Road
Drive Green
The 1.6-liter EcoBoost is expected to deliver best-in-class four-cylinder non-hybrid fuel efficiency of 26 mpg in the city and 37 mpg on the highway.
The Fusion Hybrid features an all-new 2.0-liter Atkinson-cycle four-cylinder gasoline engine, significantly downsized from the previous 2.5-liter unit while maintaining performance standards. This innovative power-train is anticipated to deliver best-in-class fuel economy of 47 mpg in city driving and 44 mpg on the highway.
The Fusion 1.6-liter is the first automatic-transmission Ford product offered with an automatic start stop system. It shuts off engine power smoothly when the car is stopped and seamlessly restarts as the driver releases the brake pedal, helping Fusion to reduce fuel consumption and emissions by approximately 3.5 percent.
Drive Safe
The Lane Keeping System sounds an alert if drowsiness or erratic lane-keeping is detected, vibrates the steering wheel if the Fusion drifts too close to lane markings, and will actually apply pressure on the steering to help bring the car back into proper lane position.
Adaptive Cruise Control enables collision warning with brake support to help slow the car if the potential of a crash is detected.
Active Park Assist makes maneuvering into a tight space a breeze with the press of a button.
Blind Spot Information System (BLIS®) sounds an alert when a vehicle is detected entering a blind spot. Cross-traffic alert warns if traffic is detected approaching from the sides.
Drive Quality
The Fusion is the first sedan to offer Gasoline, Hybrid and Plug-in Hybrid power-trains, each with expected top fuel economy.
Fusion offers seven must-have technologies, including a Lane Keeping System, Adaptive Cruise Control, Active Park Assist & MyFord Touch.
Customers can choose from Fusion's widest-ever portfolio of fuel-efficient powertrains including EcoBoost, Hybrid and Plug-in Hybrid System; Automatic and Manual Transmission offerings; and Auto Start Stop Technology.
Drive Smart
The all-new Fusion offers the latest iteration of Ford's award-winning, industry-exclusive SYNC® communications and entertainment system, which enables voice-activated communication through a driver's mobile phone and interaction with the car's audio system.
Fusion also offers the latest version of MyFord Touch®, allowing a driver to interact with vehicle systems through voice control, a touch screen tap or a conventional button.
Both SYNC and MyFord Touch - powered by SYNC - help reduce the potential for driver distraction through voice-controlled functionality, allowing drivers to keep hands on the wheel and eyes on the road.
Get in Gear